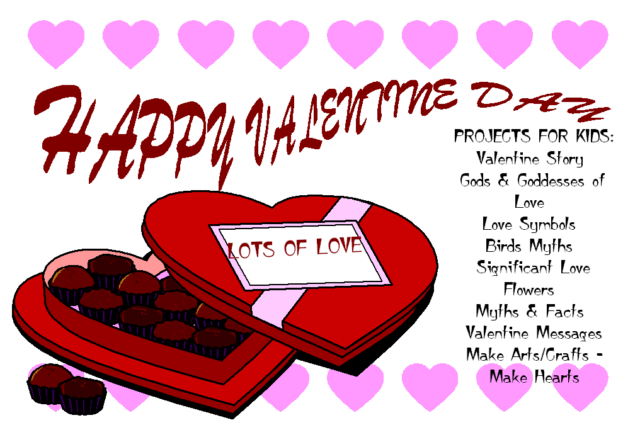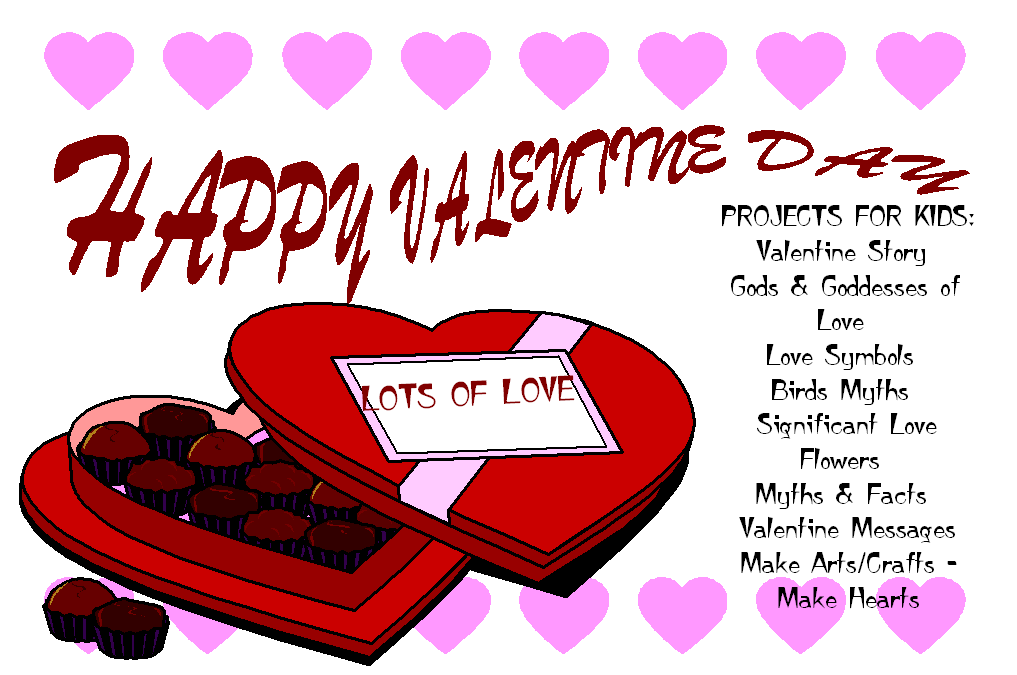 What happens when you fall in love? When the Cupid strikes, love bytes! Its lovebugs or loveblues or just an affair of the heart! Whatever be it, it's the reason to live, a language spoken in comfortable silences. It enters gently into your heart unannounced and changes lives forever! Love is timeless. It's the memory of yesterday, the happiness of today and the promise of tomorrow. It brings new dimensions in life that makes everything seem worthwhile. And then, when there is hope, there is faith, when there is faith, there is love and when there is love, Miracles happen!
Some people crave for chocolates and these symbolise love. Researchers indicates of a biochemical basis for the emotional pain that can occur when a love affair ends or when it begins, the brain apparently releases a chemical substance called phenylethylamine which acts like the prescription drug to increase mental alertness and physical energy. If the feelings of love are felt, the sudden loss of phenylethylamine and this content is high in chocolates. Love is filled with passion, intimacy and commitment. Passion fades away but intimacy and commitment are the two sides of a coin. Love peps up or poops out, depends on the emotions of the heart.
Kids Free souls dive into eight ways the Sternberg phycological way to find what is Love!
Love – None of the components, passion, intimacy or commitment is there. This is when we interact with people but don't feel either of any.
** Liking – When there is intimacy but commitment is lacked. Passion has no place whatsoever. This happens with close friends. It than just remains liking.
** Infatuation – This is a kind of attraction where passion is high but there is no intimacy or love or commitment. It is due to beauty or characteristics.
** Empty Love – Some people are only committed. They stick together for sake of something and there is no intimacy, no love, no passion nor secrets to share.
** Romantic Love – In new affair, this is just the right thing out. Its bubbling emotions within and commitment follows later if the love don't die away soon.
** Compassionate Love – Some people have commitment and intimacy and live together for years without touch but care, share, enjoy. The right way to live.
** Fatuous Love – There is no intimacy and lack the understanding of knowing each other. They feel they don't like each other but stay yet together.
** Consummate Love – Love which gives a reason to live. The type of love, all hope and desire for with an emotional inner feeling. It possess passion, intimacy and commitment! Just like 'Made for each other'
Have you experienced Love Bytes…..Out of the Blue met someone online or offline & fallen in love,
your crazy, heavenly or embarassing experiences…..Or Love bugs, heart breaks,
surprising…..tales of 'Love is all around' or 'Love is in the air! Send your coolest experiences!!!
E-mail: freesoul@kidsfreesouls.com
THIS IS A PARENT/TEACHER/ADULT ZONE…Kids ..freak off:-) Enter for Kids Stuff Valentine pages for info or jes relax, be cool.
PARENTS AND TEACHERS MAY HELP KIDS TO FOLLOW THE VALENTINE PROJECT AS LISTED ON PROJECTS PAGE AND USE RESOURCE ON THIS PAGE FOR PROJECTS.