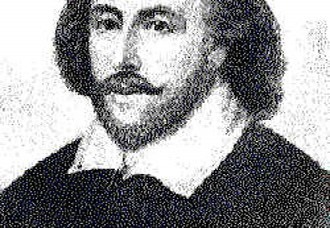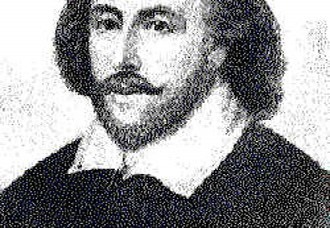 The Pleasures of country life….
And this our life exempt from public haunt, Finds tongues in trees, books in the running brooks, Sermons in stones, and good in every thing. – Act II, Sc.I (As you Like It) William Shakespeare who was baptised on 26th April is believed to have been born on 23rd April 1564. His works include 37 plays, including comedy,
Tragedy and Historical alongwith Poems, sonnets. A brief listing exposes his imaginative style of writing, rich in language literature and imagination.OF SH
| | |
| --- | --- |
| COMEDY | Merchant of Venice, Twelfth Night, Midsummer Night's Dream, As you like It, Taming of shrew, Tempest, Love's labour lost, measure for measure, comedy of errors |
| TRAGEDY | Macbeth, Hamlet, King Lear, Othello, Romeo & Juliet |
| HISTORY | Julius Ceasar, Anthony & Cleopatra, Richard III, Henry V |
| POETRY | Sonnets, Venus & Adonis, A Lover's complaint, Phoenix & turtle, Passionate pilgrims |
A Verse as quoted by JAQUES in "AS YOU LIKE IT"
– Play by William Shakespeare
All the world's a stage, And all the men and women merely players;
They have their exits and their entrances; And one man in his time plays many parts,
His acts being seven ages. At first the infant,
Mewling and puking in the nurse's arms;
Then the whining school-boy, with his satchel And shining morning face,
creeping like snail Unwillingly to school.
And then the lover, Sighing like furnace, with a woeful ballad,
Made to his mistress' eyebrow.
Then a soldier, Full of strange oaths, and bearded like the pard, Jealous in honour, sudden and quick in quarrel, Seeking the bubble reputation
Even in the cannon's mouth.
And then the justice, In fair round belly with good capon lin'd, With eyes severe and beard of formal cut, Full of wise saws and modern instances;
And so he plays his part.
The sixth age shifts Into the lean and slipper'd pantaloon, With spectacles on nose and pouch on side, His youthful hose, well sav'd, a world too wide For his shrunk shank; and his big manly voice, Turning again toward childish treble,pipes
And whistles in his sound.
Last scene of all, That ends this strange eventful history, Is second childishness and mere oblivion; Sans teeth, sans eyes, sans taste, sans every thing.
The Life & Plays of Shakespeare
Life of Shakespeare
1564 – William Shakespeare born at Stratford upon Avon
1582 – Shakespeare marries Anne Hathaway, eight years his senior
1583 – Shakespeare's daughter, Susanna, is born
1585 – The twins, Hamnet and Judith, are born
1587 – Shakespeare goes to London
1591-2 – Shakespeare writes The Comedy of Errors. He is becoming well known as an actor and writer.
1592 – Theatres closed because of plague.
1593-4 – Shakespeare writes Titus Andronicus and The Taming of the Shrew; heis member of the theatrical company, the Chamberlain's Men
1594-5 – Shakespeare writes Romeo & Juliet
1595 – Shakespeare writes Midsummer Night's Dream
1595-6 – Shakespeare's son Hamnet, dies. He writes King John and The Merchant of Venice
1597 – Shakespeare buys new place inStratford
1597-8 – Shakespeare writes Henry IV
1599 – Shakespeare's theatre company opens the Globe Theatre
1599-1600 – Shakespeare writes As you Like It, Henry V and Twelfth Night
1600-01 – Shakespeare writes Hamlet
1602-3 – Shakespeare writes All's well that ends well
1603 – Elizabeth I dies. James I becomes King. Theatres closed because of plague
1603-04 – Shakespeare writes Othello
1605 – Theatres closed because of plague
1605-6 – Shakespeare writes Macbeth and King Lear
1606-07 – Shakespeare writes Anthony and Cleopatra
1607 – Susanna Shakespeare marries Dr. John Hall. Theatres closed because of plague
1608 – Shakespeare's grand-daughter, Elizabeth Hall is born
1609 – Sonnets published. Theatres closed because of plague
1610 – Theatres closed because of plague. Shakespeare gives up his London lodgings and retires to Stratford
1611-12 – Shakespeare writes The Tempest
1613 – Globe Theatre burns to the ground during a performance of Henry VIII
1616 – Shakespeare dies on 23rd April
The Plays of Shakespeare
The Comedy of Errors
Love's Labour's Lost
Henry VI Part 1, 2, 3
Richard III
Titus Andronicus
The Taming of the Shrew
The Two Gentlemen of Verona
Romeo & Juliet
Richard II
Henry IV Part 1,2
Much Ado about nothing
Henry V
Julius Ceasar
As you Like It
Twelfth Night
Hamlet The Merry wives of Windsor
Troilus and Cressida
All's well that ends well
Othello
Measure for measure
King Lear
Macbeth
Anthony and Cleopatra
Timon of Athens
Coriolanus
Pericles
Cymbeline
The Winter's tale
The Tempest
Henry VIII