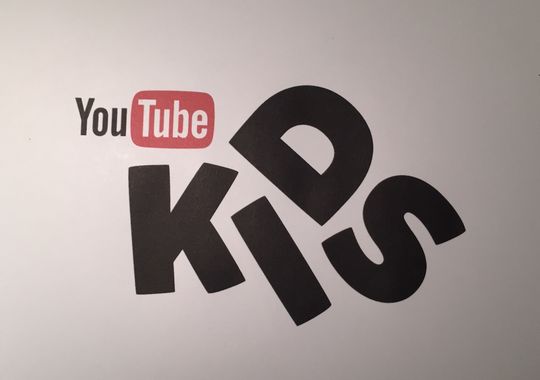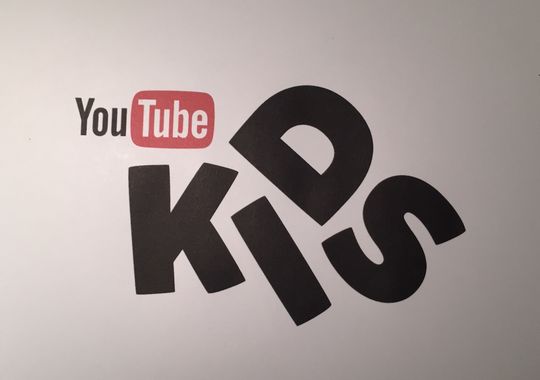 Digital Parenting is the need of the hour. Making children Digital Independent needs to providing a rich and engaging environment for your children to learn and grow online.
At a time when a child's access to Internet, is a big concern of safety measures, I'm happy that YouTube Kids is making this commitment to give families a safe environment to spark curiosity while still entertaining and educating.
You Tube is releasing a child friendly app aimed at bringing kid appropriate content to mobile users. It will be launched on 23rd February 2015 within a year of its project. The free YouTube Kids app will be available for download on Android devices only with no word on iOS availability.Designed for smartphones and tablets, YouTube Kids will original content from DreamWorks TV, Jim Henson TV, Mother Goose Club, Talking Tom and Friends, and more will feature videos, channels and playlists targeted specifically at youngsters, including "Thomas the Tank Engine," "National Geographic Kids" and "Reading Rainbow," while cutting out less kid-friendly or distracting elements on YouTube, including user comments and cruder videos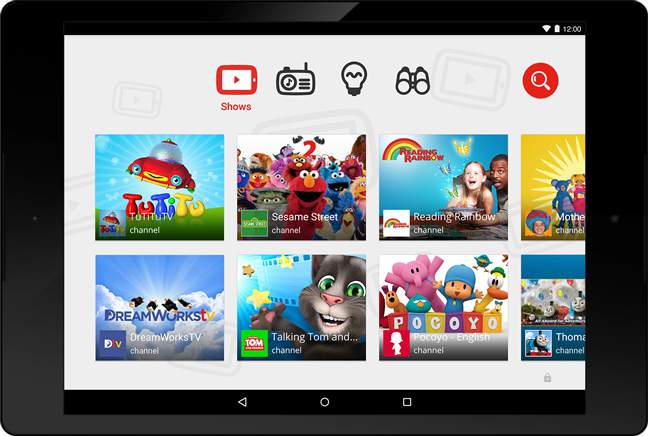 Pic courtesy: Google
Users can browse channels and playlists in four categories:
Shows
Music
Learning,
and Explore.
They can search for topics like seashells or spaceships to find specific videos to feed your kids' curiosity. Keep an eye out for new content from YouTubers, as well.
According to The Wall Street Journal, YouTube exec Malik Ducard is expected to discuss the project more during a keynote at Monday's Kidscreen Summit.
A person familiar with the matter told the Journal that the app is expected to include parental controls. You can, for example, set a timer to limit how much time your children spend on the service.
As the Journal pointed out, Google will have to comply with the Children's Online Privacy Protection Act (COPPA), which, among other rules, requires websites to obtain parental consent before gathering information on kids under 13.
Last year, Google had to refund $19 million in in-app purchase charges made by kids via Android devices.Last month, meanwhile, Twitter-owned Vine released Vine Kids, which offers up tons of animated videos that are appropriate for young audiences. Children can simply swipe left or right to watch a new Vine, and tap the screen to hear fun sounds.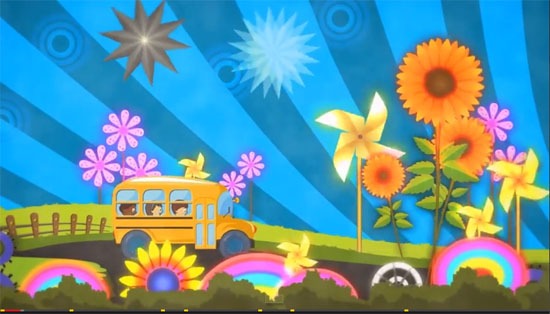 Wheels on the Bus – from kid friendly You Tube channel
Highlights:
Mobile Friendly device
With more than a third of children under two years old now using smartphones or tablets, it is a wise step that Google is launching this service for mobile devices instead of desktops. YouTube Kids will be available on Android only when it launches Monday, but it's safe to expect an iOS version to come along soon as well.
Parental controls
If a child deliberately or inadvertently types in a word such as "sex," the screen pops up with a "Try something else" message. Parents who want to limit their child's screen time can control the app's settings through a password; when a set amount of time is up, the app turns off and can't be started again without the password.
YouTube Kids will have advertising at launch, but the commercials will be vetted by YouTube's policy team to ensure they are family-friendly. The app won't be tied to Google accounts, so kids' personal information won't be collected and stored.
Parents may never be fully fluent in the tech world, but good parenting transcends boundaries. Real world or digital world, it is your voice that your child needs to hear, and you are the one who can best guide them through it all. With You Tube Kids, the gadget use is sure to change your life and kids too. How to use, choice will be yours.
Kidsfreesouls News Desk