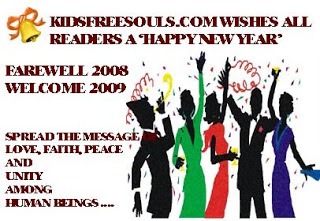 WEDNESDAY, DECEMBER 31, 2008
Happy New Year – Farewell 2008, Welcome 2009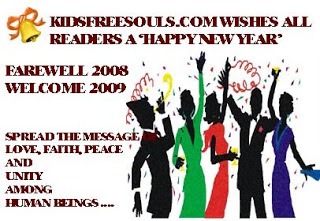 Wishing all readers 'A very Happy and prosperous new year' – Farewell 2008…Welcome 2009!
Will 2009 be different? You Decide. We saw a lot of changes in 2008. What do you want to Change in 2009? You have the Power! Change begins with us. Join Kidsfreesouls.com and spread the message of Love, faith, peace and unity among human beings.