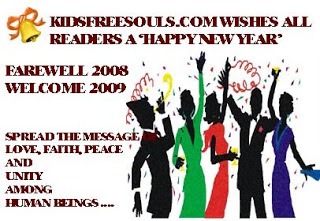 THURSDAY, DECEMBER 31, 2009
Farewell 2009….welcome 2010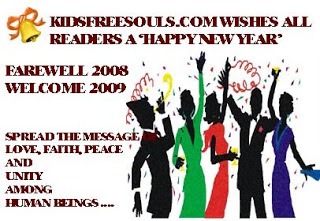 Kids Freesouls wishes all readers 'Farewell 2009 & Welcome 2010' Make Resolutions and keep them firm. Listen to New Year Song – Keep the faith.
Acquire the secrets of the 'Magic of Thinking Big' . The mind is its own place and in itself can make a heaven of hell or a hell of heaven.