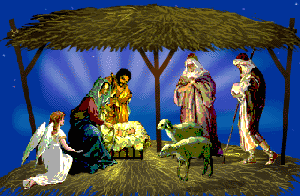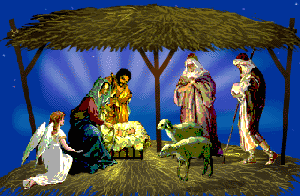 FAITH
Faith is a light that dispels ignorance and darkness around. Faith is the hope that keeps you surfing on the waves on a sea of storms. Faith is love. Faith is grabbing the magical moments in life. Faith is deciding, daring, challenging and striving to reach the goals. Faith in whom we believe is intimacy & commitment to fulfil service towards mankind. Faith is trusting in tomorrow and dreaming God's dream of a beautiful world with love, peace and joy to humanity. This Christmas, Free souls offers a small prayer for all Kids FS Readers
Bless the whole wide world, dear God, Upon this Christmas day,
Let hope and faith, love and peace, come to light the way.
Within the golden candle glow, The bells' sweet silver chime,
The stories and the carols sung, Let all know Christmastime.
The shining radiant evergreen, Each gift and card and prayer,
In glistening snow and twinkling star,
Merry Christmas everywhere.
Wishing all "MERRY CHRISTMAS" Peace Be With You, me & us.
JESUS CHRIST………SON OF GOD
"Praise the Lord"/ "Trust in God"/ "Rejoice in the Glory of God"
CHRISTMAS – "PEACE TO EARTH, GOODWILL TO MANKIND