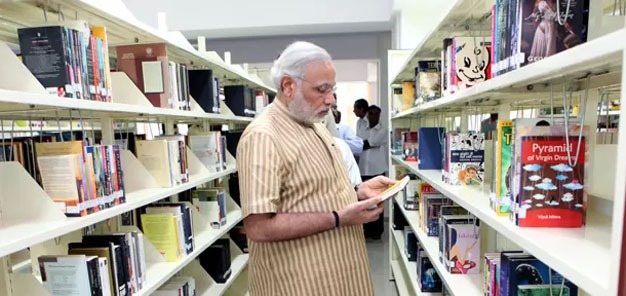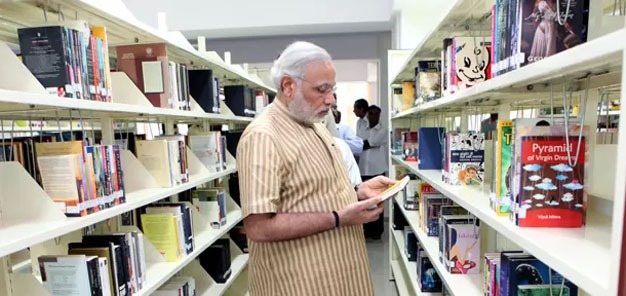 Gujarat Chief Minister Narendra Modi inaugurated the new Central Library, refurbish by the State Information Department, at a cost of Rs.1.50-crore at Block No. 11/2 in the New Secretariat building at Gandhinagar.
Commissioner of Information V. Thiruppugazh gave information details of the new renovated Library and informed that it is equipped with latest Radio Frequency Identification (RFID) based Library Management System. Members would be issued RFID smart cards on the basis of which they could enter the library, search the desired book from the RFID kiosk and collect the same from the Automated Book Drop Box – even without entering the bookshelf sections.
The library is equipped with rich collection of 11,000 books in Gujarati, English and Hindi, besides other Indian languages, with fresh frequent additions. It has a cozy reading room too, with the right ambience for study and research, with 15 computers with Internet facility. The subjects of the books are as varied as village uplift, economics, social welfare, women's development, personality development, good governance, environment and philosophy, besides biographies of great persons of the world.
Sources: Gujarat Information Bureau