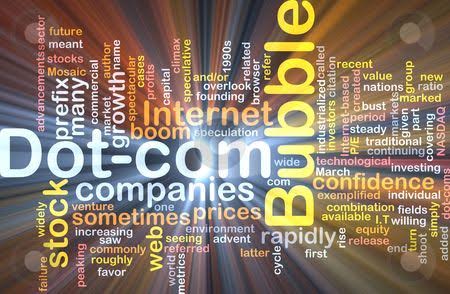 SELF HELP – BEST HELP!!!
Dot com is the current buzz word that has made everyone jump on the web to acquire a piece of 'Net Land' in an Alien world called the 'Internet' Like the driver's license or a credit card, your domain name is the key to your Identity – Your Internet Identity.
There are organizations responsible for distributing domain names for those who wish to use them. Many countries have their own organization, often called an NIC agency. For most U.S. domain names, including those ending in .com, .edu, and .org, this organization is called InterNIC. InterNIC is currently operated by a company called Network Solutions, and is headquartered in Herndon, Virginia. In order to use a specific domain name with your site, you must first register the domain name with the NIC agency responsible for that domain. The registration process differs slightly depending on the NIC agency. A domain name registration shows contact, technical, and billing information for the domain, and defines a specific name server (or group of name servers) that will contain the information on where that domain name should point. The name servers that appear in a domain's registration record are called authoritative, because they contain the most current and correct name server information about the domain.
ICANN
The Internet Corporation for Assigned Names and Numbers (ICANN) is the authority that coordinates the assignment of unique identifiers on the Internet, including domain names, Internet Protocol (IP) addresses, and protocol port and parameter numbers.
While ICANN is headquartered out of Marina del Rey, California, it is largely overseen by an international board of directors drawn from across the Internet, technical, business, academic, and non-commercial communities.
Checking the Availability of a Domain Name
"So how do I get started"?"Yikes, get my own dot com address? Isn't that for the big companies"? Not anymore! The truth is, it's actually very simple and easy for virtually anyone to get his or her own virtual domain. Yeah, you can make a website or Homepage too!
Here's what you need to do:
1) Think of several catchy names.
2) Check the names for availability
3) Register the best name that is still available
Well, the first step, and the subject of this article, is to spread Awareness to get your own unique domain name.You may not necessarily be a Compu or Technical wizard but a little Awareness will help you to choose your best options and not be cheated by some professionals. You know..Those things that you see on the side of buses, on TV and radio, and advertised in most newspapers/magazines. Now catching upto T shirts, vehicles and offering lot freebies. Yep, your own dot com address. List out a bunch of names most suitable for your web home.
Registering your Domain
After you have exhausted all your creative juices, the first step in registering a domain name with InterNIC is to check whether or not the domain name is still available. You can do so by visiting the following URL: http://www.networksolutions.com/cgi-bin/whois/whois After you find the domain name you want, go on to the next section, Registering a New Domain Name. You can also click http://www.networksolutions.com/en_US/purchase/
(( Check Here!!! Now VERISIGN! ))
Domain names are no longer limited to .com, .org and .net. You can now get a domain with the name you really want and you can use an extension that accurately describes the nature of your site. A law practice needs a .law extension, a travel agency should use .travel and your family Web site should end with .family, kids with .kid & more….
Check here for more at Networksolutions Learning Center
And go for choosing your own domain name. It can be a com, org, net. Most everybody automatically assumes that an Internet address ends with .com so that is what they will type into their web browsers. At all costs, try to use the com address in your domain name. You can actually register your domain name through the link yourself. Don't pay someone else to do it for you. It is simply a matter of filling out the forms. Don't let risk that someone registers for you and keeps the Registration contact address in his name.
(For best rates and Changes – check on current details at Networksolutions.com)
Register in 50 countries – worldwide
Protect your brandname – Your pick of country is your choice. For eg. www.msn.co.uk
In 2001, Internet users may be able to surf among sites boasting novel top level domains (TLDs) such as biz, info, coop, museum, name, pro and aero-more than 200 proposed to ICANN (Internet corporation for assigned names and numbers) the non profit private group of US Commerce formed in 1998 charged with technical management of Internet. Proposed lists carry .kids, .movies, .sex,.books, .jobs, .web, .store, etc. Biz and Info extensions coming soon for registrations. Domain names as .shop, .inc., .family and 27 more domain names are also released that accurately describes the nature of your site. All you got to do is go to search and choose your name and there you go!
Just don't get into the fancy of 'Free' or just cool 'Low' rates domain. Register Your Domain yourself and even possibly host it yourself too. All may not fool you but you may be fooled too! If you do not wish for Dot com address, Free Homepages are all available for those who wish to make a website for fun or if you wish to just expose your business online free. Just you need to log onto sites that give Free Homepages like www.nbci.com / www.tripod.com and many more.
Afterall, Self Help is the Best Help! Best Learning too: – )