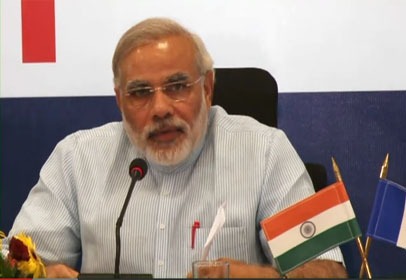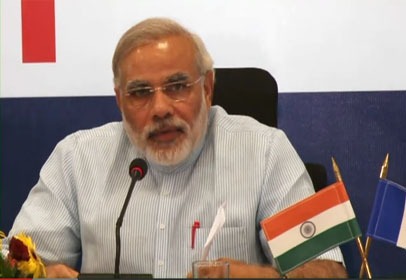 Gujarat has become a preferred destination for many auto companies. After top car-makers, Labour problems in Haryana are forcing major automakers, including Hero MotoCorp and Honda Motorcycle and Scooter India (HMSI), to follow in the footsteps of leading carmaker Maruti Suzuki India Ltd (MSIL) to invest in Gujarat for expansion.
MSIL has already put the Gujarat plant on fast track with an investment of Rs.4,000 crore. The company will start construction at Bechraji in Mehsana district of north Gujarat next month and is expected to start production by mid 2015. The company also purchased land at a second location in Gujarat for its fourth factory with a capacity of about 750,000 units a year which will be operational by 2017. The Gurgaon and Manesar factories in Haryana have been producing 17.5 lakh cars per annum. . In the first phase, the company expect the capacity to be up to 250,000 units. It is noted that the company is already hiring people from Gujarat and other places outside Haryana.
Hero MotoCorp, which is also facing labour problems at its plant, has already signed an agreement for its fifth plant in Gujarat. The company plans to invest Rs.1,100 crore in the venture with a total capacity of 1.2 million units a year. Hero Moto-Corp has already acquired 130 acres out of the 250 acres proposed for the plant. The land acquisition process, which was delayed due to the Assembly elections, is back on track and the company expects to complete the work on the factory ahead of the deadline.HMSI is in talks with the Gujarat government for buying land at two locations which are close to the port.
Also, Automotive Component Manufacturers Association of India (ACMA), the nodal agency for the country's auto component industry, plans to set up its first supplier park over 1,100 acres of land, preferably in Ahmedabad. The park aims to bring together automotive component manufacturers, suppliers and service providers in one location to achieve synergies and cost benefits.
What makes Gujarat, the Detroit to be of India. The efforts of Gujarat Government see light under the capable Chief Minister Narendra Modi. Gujarat also seems to offer advantages to the Car Manufacturers with notable highlights. The Ports of Gujarat offer a cheaper option to export vehicles, good road connectivity and important utility facilities like Electricity and water. Gujarat has about 35% of the proposed DMIC (Delhi Mumbai Industrial Corridor) which will serve the ease and connectivity to various hubs in the country. It also has various Special Investment Regions and Special Economic Zones which allows businesses and companies to avail tax benefits and a host of other state concessions including a fast track approval.
"We wanted to encourage our engineering sector as a result of which a lot of automotive companies have come to the state. Gujarat is moving towards becoming a global automotive manufacturing hub and shall become backbone of Indian automotive sector" said Chief Minister Narendra Modi during the Peugeot Plant set up in Sanand.
| | |
| --- | --- |
| MSIL has already put the Gujarat plant on fast track with an investment of Rs.4,000 crore. | Hero MotoCorp plans to invest Rs.1,100 crore in the venture with a total capacity of 1.2 million units a year. |
| First supplier park over 1,100 acres of land by Automotive Component Manufacturers Association | Gujarat, the Detroit of India to be with ports and road connectivity; electricity and water. |
– Kidsfreesouls News Desk