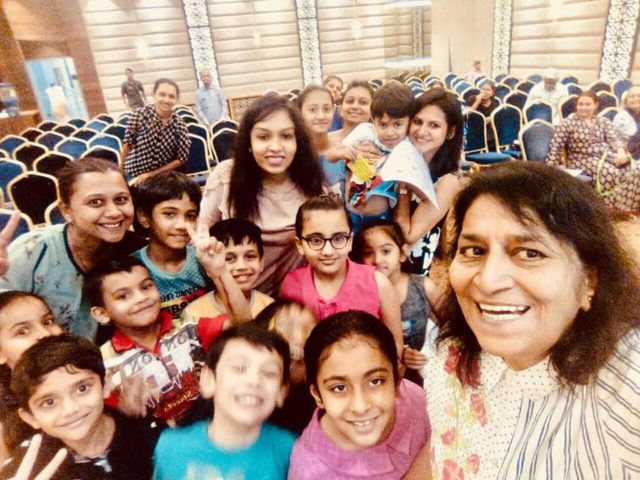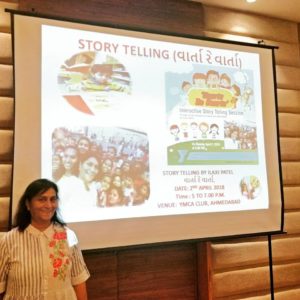 Conducted Interactive Story Telling Session (by Ilaxi Patel, Author of Guardian of Angels and Editor, Kidsfreesouls) held at YMCA Club on International Children's Book Day on Hans Christian Andersen Birthday, 2nd April.
Thank you YMCA International Centre – Ahmedabad for the wonderful opportunity. Been an immense feeling of Gratitude and am glad to touch the little hearts and minds to inspire love for reading.
Stories in English and Gujarati were told with tips on How to write a story, exposure to world of Classics and Moral values in stories. Worksheets on Table Manners, Coloring and Story Quiz was held too.
Children had fun interactive stories to tell. How to narrate, phonics, expression and voice modulation points were highlighted. Children had fun with Rote story which built Team spirits and being friendly. . At the onset of Technology and Gadget use, Children were guided for Reading and encouraged for creativity. Technology and online stories on You Tube, kids videos are in and with these Tom and Jerry, Mickey Mouse, Chhota Bheem Moral values were highlighted as to what Children can learn from these Characters.
Stories in Gujarati were told and narrated by grandparents and moms too – love for mother tongue and why both English and Gujarati are equally important was pointed out.
The Story Telling medium has been a message to inspire love for reading and cultivating reading habits making the kids dive into the imagination World.
– Ilaxi Patel,
Author of Guardian of Angels
Editor, Kidsfreesouls.com
For more Professions, follow About Us Page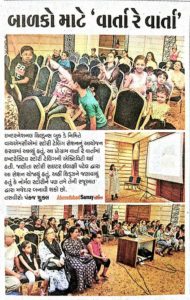 Navgujarat Ahmedabad Samay : e Paper
http://epaper.navgujaratsamay.com//imageview_6608_44673_4_72_03-04-2018_3_i_1_sf.html

City Bhaskar e Paper : http://epaper.divyabhaskar.co.in/detail/70690/4313856417/0/map/tabs-1/2018-04-03/44/2/image/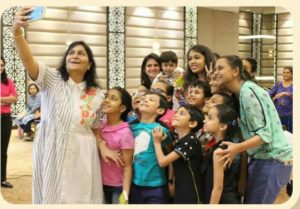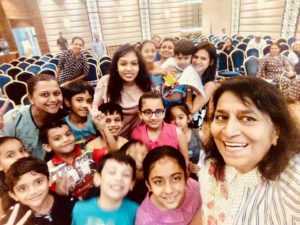 A Feel Good Factor.. The last moment #Selfie Click with some at Interactive Story Telling Session at YMCA…
Happiness Unlimited!
YMCA INTERNATIONAL CENTRE : THE YMCA CLUB AT AHMEDABAD