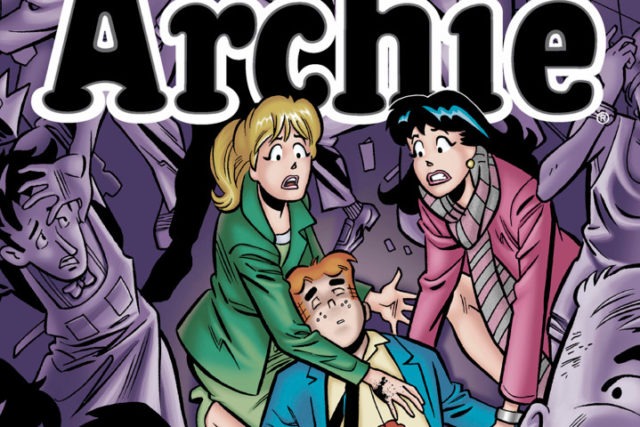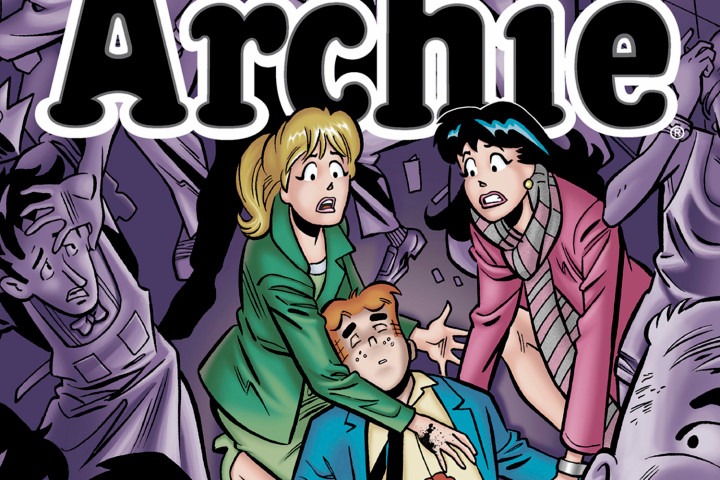 Photo:Archie Comics
RIP Archie – So Long Farewell, You don't need to say 'Goodbye' – To me, And you and you and you and you…Goodbye…Good Bye!
I am shocked and sad – Archie Andrews to die? Our lovable old Archie for goodness sake, is about to go out in what appears to be a pool of blood. He should be running to Soda shop and get those Burgers and shakes.
I remember them so fondly with all the huge collection in my Library as we yearly celebrate Archie's Day, the last Saturday in April. Lovable as ever, I could never choose between Betty and Veronica either like Archie Andrews. And the fact, Archie to die doesn't sound good to me as it could be Jughead, the one to shuffle off presumably by choking on an absurdly large sandwich and there fit to pay a price for his years of sloth and gluttony.
"Life With Archie" #36 hits shops on July 16, and tells how Archie — a plucky teenage comic book hero since 1941 — sacrifices his own life to save a pal.
Archie Comics CEO Jon Goldwater told the New York Post http://nypost.com/2014/04/08/comic-book-icon-archie-to-die-heroically-in-series-finale/ recently that "Archie dies as he lived — heroically," "He dies saving the life of a friend and does it in his usual selfless way. Archie has always been a representation of us — the best of us. Our strengths and our faults."
Writer Paul Kupperberg, he added, "has crafted an emotional, impactful and classic story that I know will survive the test of time. This isn't a random one-off or 'what-if' story that we're doing as a gag. This is the story that we mapped out carefully and with much thought."
The series will continue with one further issue published a month afterwards, showing the rest of the Riverdale gang mourning their friend and continuing on with their lives a year later.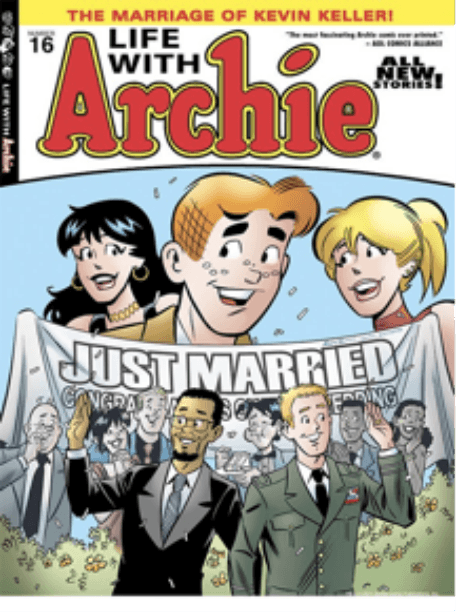 The Archie publisher were the first to move to digital publishing on the same day as print. They were the ones who introduced a gay character into Riverdale named Kevin Keller, who also got married to his partner in the future timeline of Life With Archie. And now, with the twist of #RIP Archie , there seems to be no hope for Archie Fans as Goldwater says, "This is the end" and a sad one for many.
{jathumbnail off}