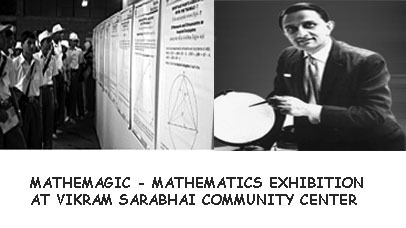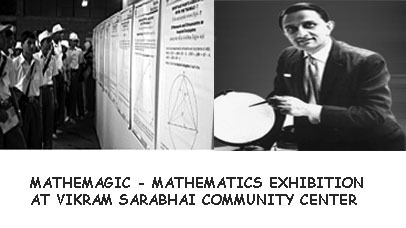 Vikram A Sarabhai Community Science Centre (VASCSC) organized a four-day workshop 'Mathemagic' for the School children and enthusiasts from 13-16th February 2013. More than 100 students from 50 schools participated in drawing competition based on maths in senior and junior category on Thursday.
The participants made paintings on geometrical shapes, numeric and mathematical operations. They also engaged in learning material competition, where they came up with models for understanding mathematical formula with fun.
Two and three-dimensional models on algebra, geometry and arithmetic were presented by the volunteers. A Maths Talk is also organized where the subject experts will interact with students and citizens on various concepts of mathematics.
An exhibition on mathematical models and posters is kept open for public upto Saturday. This exhibition comprises about 160 mathematical models, 150 other exhibit material, teaching aids, mathematics puzzles, charts, photo exhibition on the works of eminent mathematicians and their valuable contributions etc.