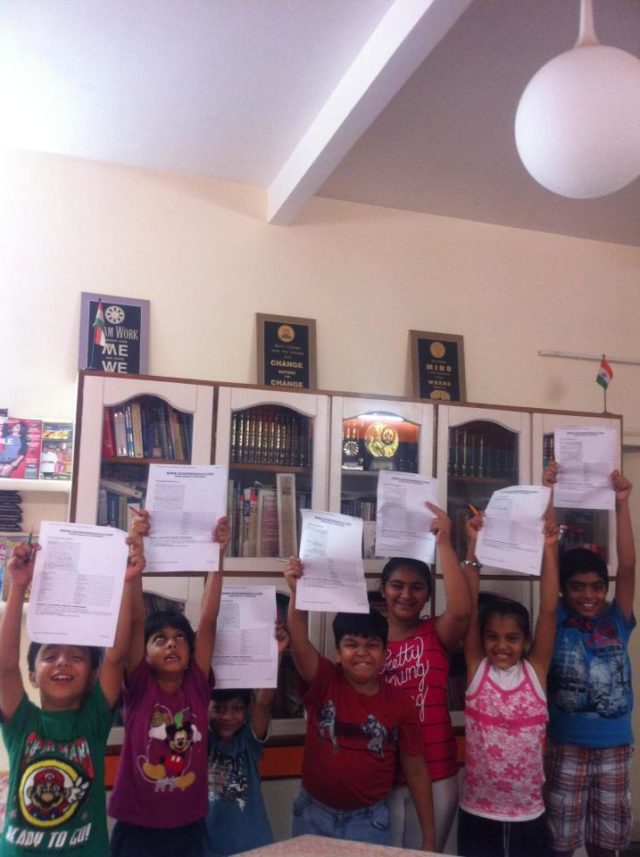 The other day, I was reading on enhancing memory power. I knew of Harry Lorayne and quite impressed with his technique. Even Bharat chandra who frequently visits for sessions on Memory and building self confidence. Well, we all more or less focus more on body gym but today, sharpening the intellect is also of prime concern. Especially, youngsters and professionals need the brain workouts which have almost become too popular recently. Call it, Brain Gymnastics – a slight different that meditation. Sreenath, the Indian medium pacer cricketer was one among the youngsters who received Brain Gym training. The Chennai based academy carry out physical exercises to energize the brain and improve information flow to different parts. It helps to unclog the stressed brain and restore the ability to learn and function with renewed vigour. Brain Gym practitioners almost conducts the training with IT Professionals, corporate people and youngsters. These being the main targets of stressed life, these exercises can completely change thought pattern and charge with new and creative ideas to be more productive. Even the emotional problems are tackled with mind gym.
Most of the people know their movement of mind but with the new waves lifestyles, the mind need to learn to map information and make it alert and focused. I think, once in a lifetime, we all go for a jogging or a walk, feel the rejuvenated energy as the day goes by amidst busy work schedules. However, we almost forget that our mind is the one victim or call the culprit that keeps on hammering all time. It do need a relaxation. Therefore, almost we have the meditative exercises. The idea of Mind Gym is just an amazing out of the blue thought as the mind too along with other physical exercise gets the dose to enhance the kinesthetic ability of an individual.
How oft we sharpen our minds with the crosswords, word search, puzzles or scrabble! Rather, read books on topics that cause us to think like diverse cultures, philosophy books or on religion. This all can be a part of supplementary food for Mind Gym. All about preventing Dementia and keeping the brain alive.
Some time ago, I came across the Mind Gym concept of UK and thought of the Mind, Body and Soul – soulful living. What attracted me was the Parent Gym. That got me to follow the points and talk it out with Parents and children at Swagat. I talked to them on health matters and their day to day eating habits and activities. The small chat was about How children talked to their parents and the little arguments over food. Self realization made it possible to trigger their brain cells for better understanding in a small session on How to talk to Parents, Elders and friends which covered up even Attitude and all that is good for body and soul.
Our personality development is the commitment we make to be the best we can. Get-set-go to feed the brain and get into the Mind Gynastics – A part of daily exercise routine to be young and energetic.
Sources to surf:
http://personaldevelopment.suite101.com/article.cfm/prevent_dementia__keep_brain_young
http://www.themindgym.com/index.php
(All Posts by ilaxi patel: This Health & Fitness Blog is based on personal thoughts and research work. Readers may please Consult your Doctor for your Health Problems)