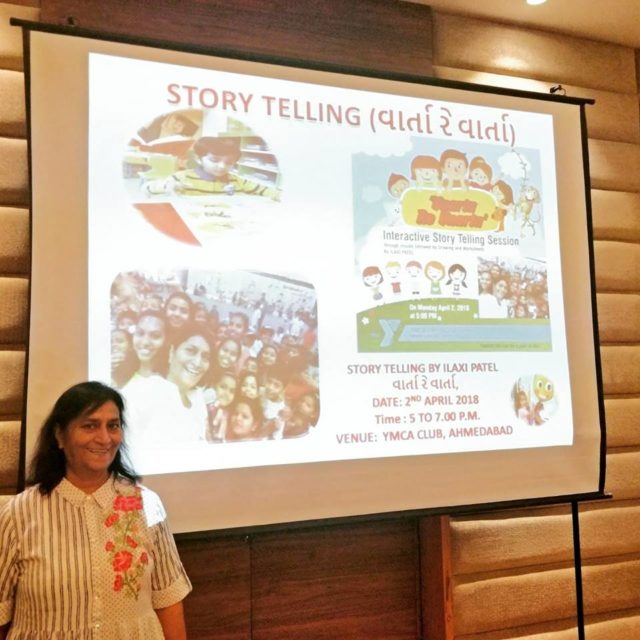 MS. VANDANA MEHTA, Educationist
N.R. Primary School, Ahmedabad
HOW TO MAKE LESSONS INTERESTING IN CLASS
It is said "A great teacher is not simply one who imparts knowledge to his students but one who awakens their interest in it and makes them eager to pursue it." In modern era, teaching is not a mechanical process. It has become an art.
Teaching is no longer simply giving lectures in the class or to make the students learn or write but overall Teaching means, making subjects interesting, easy to learn and understand. A teacher is a spark plug not a fuel pipe and so, applying various teaching techniques in the classroom makes a big difference for the development of the child.
Story telling is the most effective method to attract a child's attention. They grasp the concepts of teaching very effectively through story telling. They can be inspired, encouraged and motivated through this indirect way of communication. They can form good habits, instil faith, have courage, learn moral values and also learn simple mathematic calculations and word play. Children learn by way of Charts and simple Projects which makes learning more interesting. Poems can be taught with action and with aid of audio cassettes. Debates has prooved to be a better communication system encouraging the children to voice their views and pick up the language to speak flawlessly. Another way is the group activities encouraging the kids to answer a set of Questionnaire in a quiz form.
To sum up, Teaching in Classroom demands specific talents to tackle with the behaviour patterns of children and not only in the classroom, grooming kids is a delicate process and should be performed with love, care and understanding.
More – How to make lessons interesting in classroom :