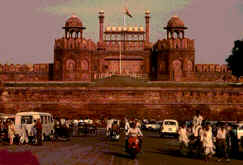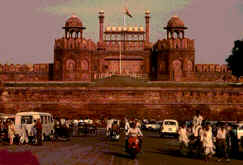 E-Flag Hoisting – Red Fort
RABINDRANATH TAGORE
NATIONAL ANTHEM OF INDIA
Jana Gana Mana
Jana Gana Mana….National Anthem of India
Composed by Rabindranath Tagore
Jana Gana Mana Adhinayak Jai Hai
Bharat Bhagya Vidhata
Punjab, Sind, Gujarat, Maratha, Dravid Utkal Banga,
Vindya, Himachal, Yamuna, Ganga,
Ucchal Jaldhit Ranga,
Tav Shubha Naame Jage, Tav Shubha Ashish Mange,
Gaye Tav jug Gatha,
Jan Gan Mangal Dayak Jai Hai
Bharat Bhagya Vidhata,
Jai hai, Jai hai, Jai hai,
Jai Jai Jai Jai Hai
The Bengali song "Bharat Vidhata" was published in a magazine Tattvabhodhini Patrika of which Rabindranath Tagore was the Editor. He translated into English under the title of Morning Song of India.


THE MORNING SONG OF INDIA
(English translation of Jana Gana Mana..)
Thou art the ruler of the minds of all people, dispenser of India's destiny. Thy name rouses the hearts of the Punjab, Sind, Gujarat and Maratha, of the Dravid and Orissa and Bengali; it echoes in the hills of the Vindhyas and Himalayas, mingles in the music of the Jamuna and Ganges and is chanted by the waves of the Indian sea. They pray for thy blessings and sing thy praise. The saving of all people waits in thy hand, thou, dispenser of India's destiny.
Victory, victory, victory to thee.
Jana Gana Mana was adopted as National Anthem on 24th January 1950. The playing time of the full version of the anthem is about 52 seconds. Under no circumstances, it should be played for more than a minute. The shorter version consists of the first and last lines of the stanza, playing time is 20 seconds. People should stand as a mark of respect when the song is being played
JANA GANA MANA
Watch the video on Rabindranath Tagore in my You Tube Favourites
"Father, let my country awake!"Rabindranath Tagore's Prayer
A hope for a Free India, in true sense.
Father, Let my Country awake!
Where the mind is without fear and the head is held high;
Where knowledge is free;
Where the world has not been broken up into fragments by narrow domestic walls.
Where words come out from the depth of truth;
Where tireless striving stretches its arms towards perfection;
Where the clear stream of reason has not lost its way into the dreary desert sand of dead habit.
Where the mind is led forward by thee into ever widening thought and action –
Into the heaven of Freedom, My Father, Let my Country awake!
Bengali version
{loadposition ravindranath}
{jathumbnail off}