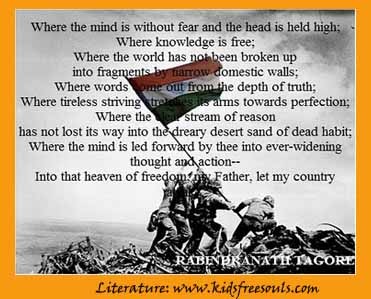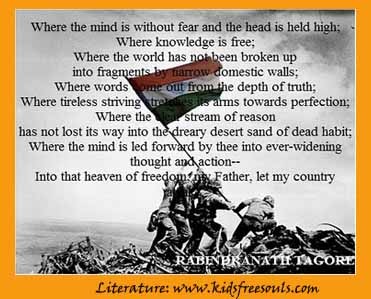 10,000 miles away from home –Aadit's Gujarat Musings
Although it has been more than 4 weeks since we heard about the brutal atrocities inflicted on the poor five year old in Delhi, I chose to write this now because of a tendency that we Indians have.
Outrage, then debate and eventually forget. 15 days after that brutality we have moved to banal things like who will win the IPL and which movie will gross 100 cr. And therein lays the root of all the problems, our tendency to accept the worst as a reality and just move on, the tendency to accept it as a fact of life and forget about it. Why can't we change the narrative, why can't we stand up and fight for what is right and what is our right.
The more I talk to the children going to schools in India, the more I find them cynical about what's going on in the country and nonchalant about the situation. The common issues of corruption, dowry, child marriage, sexual abuse and rapes are assumed as a matter of fact and people don't think about it after an high profile case goes of the media radar. It is shameful that we as a nation have to be reminded by the media at every instance and have our conscience shaken up by new incidents. So what has led to this situation? Incompetence, indifference or just a mindset.
I think it's a mixture of all the three and for the narrative to change the change to all of these needs to come from within. There needs to more interaction between the people and the government. By the government, I mean all facets of it, more interaction with the police force, labor groups and politicians. The sense of dread that prevails over a person when they have to approach a government agency needs to go and they need to be secured with a feeling that the government agencies are there to help and not hinder the investigations. There are numerous things that can be proposed as a change in the system and they all need to be done, but I think our nonchalance is the major problem. A lot of people might have forgotten about the girl who was brutalized and the fault lies in our attitudes, we have to be the change.
Since this column focuses on Gujarat, I would like to highlight some issues pertaining to our state. I remember growing up in a state where saving the girl child and security was an issue, which is slowly being dealt with. As far as safety goes I can proudly claim that Ahmedabad is one of the safest metros in the world. Ask anyone who has traveled to Ahmedabad and they will say the same. Am I therefore suggesting that these incidents do not happen in Gujarat, no they do happen, maybe the frequency is less but certainly that does not make these incidents less reprehensible. What needs to happen is a consensus between the government and the public and the disenchantment which is prevalent needs to go. In Gujarat there are schemes like Mission Mangalam and Amrutamyojna which are helping empower women and social issues are being focused upon. We desperately need nationwide schemes such as these. As the Chief Minister Narendra Modi says," to empower a state the youth must be kept at the centre, and if that happens no one can stop us." Therefore we the youth have to be the change.
Like many other folks, even I started thinking about other things and focusing on a lot of other issues, but my humble request to all would be that let's not forget about these atrocities. Focusing on complexities of life and other issues is fine, but try to keep these social issues in discussions as well. This is a wakeup call for us as a society because till we don't change the narrative, most of the debates and the focus on these issues is not going to change. This column started with the brutal rape of the 5 yr old and delved into the issues of women empowerment because both are significant issues at present. Both have to be tackled soon, because I hope that we do not have another Nirbhaya or another 5 year old subjected to this fate. With that hope I would like to remind the immortal lines of Tagore reminiscent of the India he set to create with that hope that we do the same :
"Where the mind is without fear and the head is held high
Where knowledge is free
Where the world has not been broken up into fragments
By narrow domestic walls
Where words come out from the depth of truth
Where tireless striving stretches its arms towards perfection
Where the clear stream of reason has not lost its way
Into the dreary desert sand of dead habit
Where the mind is led forward by thee
Into ever-widening thought and action
Into that heaven of freedom, my Father, let my country awake."
About the author: Aadit Kapadia is a Gujarati living in the United States. Professionally a Civil Engineer and when not working on structures loves to follow cricket, politics and listen to music. Oh yes, also an avid reader and a foodie. Willing to go miles for a good bite of food;-)
Twitter : https://twitter.com/ask0704