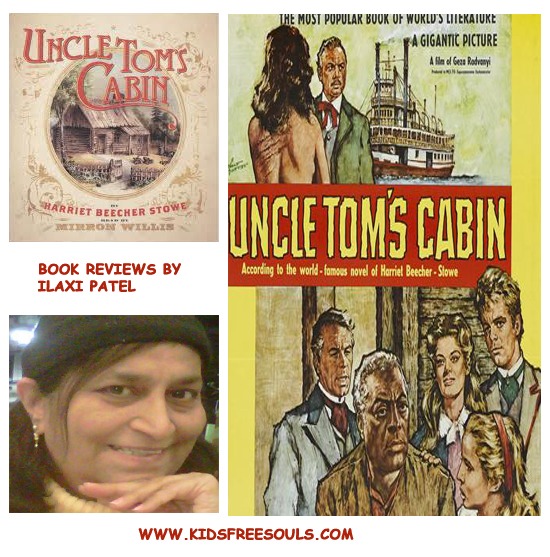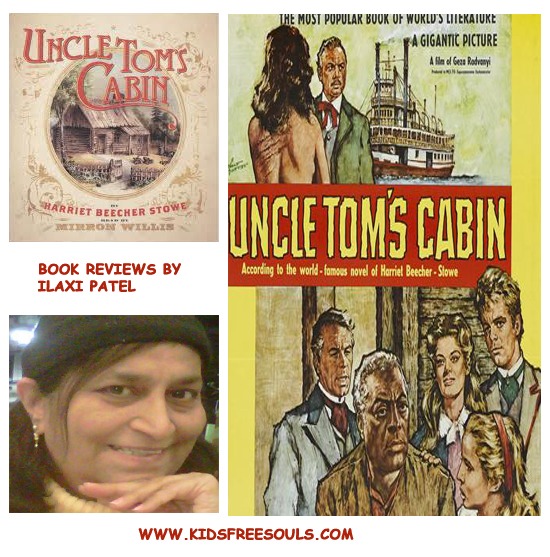 Uncle Tom's Cabin
By Harriet Beecher Stove
Book Review by ilaxi patel
Amazing Literature in classroom
A classic read in the Literature class and practically an enthralling and touching narrative. Mrs. Stowe has portrayed the slavery and tied the characters with emotional bond. Mistakes made by ancestors are revisited and Americans find the way to knowing and correcting the fact which the book portray about the inhumane cruelty of the early 1800s.
Mrs. Stowe has the influence of Christian religion and saw the religion as universal religion and others should embrace it. Slavery made them cling to it as a source of comfort and the black slaves were purposely taught by the slave holders, through various means, the full scope of Christian redemption. This and other melodrama writing and approach may not be accepted. Mrs. Stowe does not simply convey that "slavery is bad." She explores the ways in which all Americans were complicit in the institution by "turning the other cheek;" by claiming not to approve yet investing financially in companies that relied on slavery for profit; simply by not speaking out against it or supporting those who did.
A classic, the book touches the heart with the title character, Uncle Tom, who enlightens the reader to true spiritual conversion and self-sacrifice, as he followed the example of His Lord, Jesus Christ. Reading the book makes one realize the inside turmoil and the anger for abolishing the Slavery. Indeed, a classic read and should be on shelf of every Library.
More Synopsis:
Uncle Tom's Cabin opens on the Shelby plantation in Kentucky as two enslaved people, Tom and 4-year old Harry, are sold to pay Shelby family debts. Developing two plot lines, the story focuses on Tom, a strong, religious man living with his wife and 3 young children, and Eliza, Harry's mother.
When the novel begins, Eliza's husband George Harris, unaware of Harry's danger, has already escaped, planning to later purchase his family's freedom. To protect her son, Eliza runs away, making a dramatic escape over the frozen Ohio River with Harry in her arms. Eventually the Harris family is reunited and journeys north to Canada.
Tom protects his family by choosing not to run away so the others may stay together. Sold south, he meets Topsy, a young, black girl whose mischievous behavior hides her pain; Eva, the angelic, young, white girl whose death moved Victorians to tears; charming, elegant but passive St. Clare; and finally, cruel, violent Simon Legree. Tom's deep faith gives him an inner strength that frustrates his enemies as he moves toward his fate in Louisiana.
The novel ends when both Tom and Eliza escape slavery: Eliza and her family reach Canada; but Tom's freedom comes with death. Simon Legree, Tom's third and final master, has Tom whipped to death for refusing to deny his faith or betray the hiding place of two fugitive women.
{jathumbnail off}