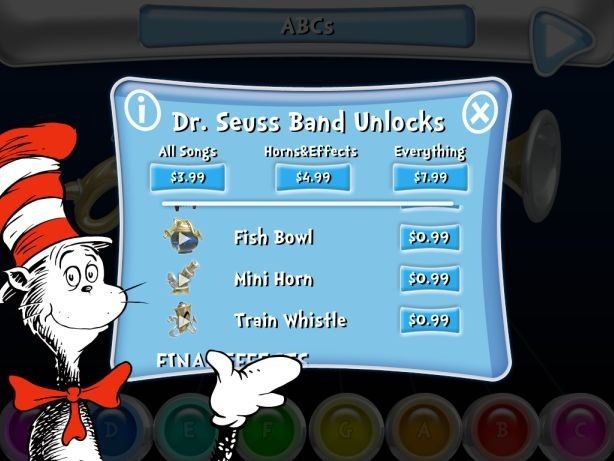 KIDSFREESOULS
FEATURED WEBSITES FOR KIDS
WARNING: You are moving out of Kidsfreesouls while you click to some links. Be careful & Be safe by following Safety rules !

CLICK FOR USEFUL RESOURCES FOR KIDS-FEATURED WEBSITES
LINKED WEBSITES – HOMEWORK HELP
Also linked to other Blogs and websites
LITERATURE AND POETRY WEBSITES
Gutenberg Literature — E BOOKS FOR READS
LITERATURE PROFILES – For Projects – Make Literature Scrap book
Shakespeare Resource Center – Millions of pages reference Shakespeare. Find info, resources to enhance Shakespeare Learning experience on Internet
Shakespeare Sonnet a Day – Shakespeare Sonnets a Day – Get in your mail box too.
Dr. Seuss, famous American writer and illustrator of over 40 children's picture books. Dr. Seuss story books delight infants, toddlers, preschool and elementary kids, tweens and teens.
World of Peter Rabbit–Download wall paper, Play games and know Helen Beatrix Potter who was born on 28th July
Giggle Poetry's provide humorous poetry for kids in a fun and enjoyable way and promote poetry among children. It is a # 1 Fun Poetry site on the web – for all kids (also parents and teachers)
Here's Kidsfreesouls Poetry Pages
The On-line Books Page — Over 1,500 books on-line
GREAT WEBSITES
National Geographic Kids – Cool Clicks on Games, Videos, Activities, Stories, Animals. Create your Own Page too!
BBC for kids 'CBeebies' – Drawing attention too! All you got to know is the 'Safety Rules' and Enjoy!

Internet Directory for Kids with
Yahooligans : Homework Answers –
help students answer their homework questions
Scholastic – Learning and growing rich. Make Homepages and write book reviews too
Kidsdomain – Crafts for Kids and more – Super great Craft Ideas, Activities tips and parenting articles, Healthy lunches and recipes, more.
Enter a Enid Blyton Monthly Quiz Just have color Fun and Print – Love to color Online?
No matter if you don't know the language
Disney Games for Kids – Enjoy!
CARTOON WEBSITES
Get your Pencil, Paper and Erasers ready to draw with KAT at ABC Cartoon Center@Cartoon Kids >Find more Cartoon Recommendations
Cartoon Network India site and you can log in to start Blogging on your favorite characters of Just Toons.
Peanuts Comic Strip
Your favorite Peanuts characters – find out about their history and more information about this popular comic strip
SOCIAL NETWORKING WEBSITES
Walt Disney's Club penguin.com – the fastest virtual web for kids. Children can waddle around and make new friends with nothing to download but play games, have fun and interact with each other. This do sound great, isn't it?
Social Networking for Kids – Habbo.
A virtual world where kids can meet and make friends
Wonderful interactive site by Keith Haring (Haring Kids) an artist who loved children – activities, stories, animations and an addictive online colouring book.
Glubble – Families surf together. Make Family Albums, share photos, etc.
ONLINE STORIES FOR CHILDREN
On-line Children's Stories
Folk and Fairy Tales from Around the World – Grimm
National Geographic – Grimms – Fairy tales through Secret path
Classic Children Stories – Fairy Tales, Fables, poetry – Designed for Entertainment and Education
Aesop's Fables – Largest online exhibit. Great resources for kids
Aesop Fables
Fairyland stories for kids – Stories for classroom Projects for kids
Hans Christian Andersen – Featuring Cartoons, e-Learning Biography and links to fairy tales. Play game, send card or enjoy Fun Stuff
Find Reviews of Enid Blyton stories here
Cool Reads – Find reviews of books written by Children
Tinkleonline – a child-friendly version of Orkut. Children can earn points by writing stories, solving puzzles and participating in quizzes, which can then be used to buy books, toys and posters. Make friends with their favourite characters like Suppandi, the village simpleton, and Shikari Shambhu.
Wacky Web Tales – Dobie's Picks. Make stories with Parts of speech help.
Stories for Kids
ENVIRONMENT WEBSITES
Nickelodeon targets April for the launch of The Big Green Help, its new multi-platform, global pro-social campaign. Watch Kidsfreesouls for The Big Green Help link.
ENGLISH GRAMMAR VOCABULARY – REFERENCE
Guide to Grammar and Good Writing — Dedicated to Dr.Charles Darling and sponsored by Capital Community College Foundatin.
Excellent grammar site

Common Errors in English – Know your English Well
KOL Jr. Homework Help – Parts of Speech and more
English Banana – English and Drama resources for students and teachers
Grammar Book – English rules and quiz – Commonly confused words, English rules and quizzes
World Almanac for Kids – Easy Reference Tools for Students (all ages)
Factmonster – Information – Reference
Merriam Webstar –
Detailed guide to help people write better when they are publishing online
Write Better Blog Posts
MAGAZINES FOR KIDS

Time Magazine for Kids – kids newspaper for classrooms (NIE)
KIDSFREESOULS – Kids Newspaper for classrooms and Homeschooling (NIE) (with resources for parents and teachers)
Crayola Crayon – Kids
Discovery Girls – Started when a mom's child was 8!
Children's Web Magazine
GAMES FOR KIDS
FUN ZONES
How often it happens you want to buy a game and do not know what to buy? Even Parents fail to make a choice.
So, here's Hasbro website to find Games, know them, get the promotions and offers. The big Click is actually playing the games with the Demos and Commercials. All you got to do is, Log in to Hasbro and click for the Demos – When you reach here, make your choice! Enjoy!
Once, you are happy with a game, make a list and when your Birthday arrives or you get A+ – Ask for the coolest Birthday Gift from the list of your Games. Isn't this Fun – Playing online a demo and getting a game you want. Even makes you aware of the many many games of Hasbro that you can only dream to buy. Well, Have Fun.
Hasbro's Noodleboro promote three new games to teach Manners and social skills to children, aged 4 up for 2/3 players. They're Fun Park Game, Picnic Basket Game and Pizza Palace Game. Find Demo here and play the games.
Games, shows, videos, communities & more!
FOR THE LEARNERS AND YOUNGER KIDS WHO NEED TO LEARN PHONICS
Phonics Games:
Which game can you do the fastest?
Arcade games | Sports Games | Videos | Mind Games | Puzzles & Mazes | etc
Love to Play Games? Fed up with other Game sites? So, here's Zeek from the Kaboose Family – Just for Kids:-) Enjoy!

ZuiGames offers kids and parents a kid-friendly gaming website that features dozens of great kids games.

Kids and parents who enjoy using ZuiGames, can download the free KidZui browser to get access to all of the other great features like YouTube videos, customized avatars, kid-friendly searching and browsing, and safe social networking.
Play games at Agames | games.co.uk,
girlsgogames.in | game.co.in
Here's the Game you will like to play on Cartoon Network – Be a Tom or a Jerry – Both make a perfect Team!

KIDS HUB – 2000 free games – Arcade, sports, shooting, educational, etc.

JUST LINKS
BLOGS, TECH LINKS AND USEFUL LINKS FOR SURFING
(For parents, teachers and surfers)
SAFETY WEBSITES FOR KIDS

Cyber Angels
iKeepSafe
Cyber Bully
Wired Kids
Onguard Online
Family Watchdog
Web Safety 4 Kids
Net Family News
NetSmartz411
Computer and Internet Safety for Kids (contributed by Peyton, a scout and her mom Katie Vogel, a Mommy and a Tutor)
What is Cyberbullying? An Overview for Students, Parents, and Teachers."
The internet offers a unique environment for students but can also expose them to online harassment and bullying from other students and people as a whole. This guide offers a plethora of information on cyberbullying in general, how to spot it, handle it and overcome it.
You can find the guide here: https://online.maryville.edu/blog/what-is-cyberbullying-an-overview-for-students-parents-and-teachers/
Tech – Social Media and Blogs I surf
http://www.problogger.net – Blogging tips and more
http://www.mashable.com – Great website with All that's new on the Web!
http://www.readwriteweb.com/ – Web Technology, news – views and analysis
Conversations about Social Media – Wayne Sutton's website
Community and Social Media – Chris Brogan
Tech Crunch – Site you can never miss to read which features in Top Blogs T3 Mag
http://ilinkyoursite.blogspot.com/ – I link your site – Resource
FEATURED WEBSITES FOR KIDS
When should my baby see a doctor? How does bullying affect my preteen? What medications are potentially dangerous for children? These are common questions parents have as their children reach different stages of their growth and development. Some children may face obesity, diabetes or hearing loss; others may require glasses or an EpiPen for allergies. You can promote children's well-being by learning how their bodies grow, what diseases or disorders to look out for and how to identify risky products.
CLICK HERE:

Educational and References – Topic based linksESL Teachers Board – Employment site by Alexa.com
H E R – Home Education Resources
Primary School – Parenting Resources
Surfnetkids – Topic based links by Barbara J Feldman
The Classroom – Gradebook – One stop Education Reference Website

Best on Web – For Teachers


Sites for Teachers


Family Friendly sites
Top Blogs on the web

http://andrewsullivan.theatlantic.com/
Best Blogs on web – List by Time Magazine
Best Parenting Top Blogs on weblogawards
MY BLOG WORLD
http://kidsfsedblog.blogspot.com
http://kidsfreesouls.blogspot.com
http://kidsfstech.blogspot.com
http://kidsfsearthtalk.blogspot.com
My websites:
www.kidsfreesouls.com
www.ensuregroup.net
JOIN ME ON SOCIAL MEDIA:
FACEBOOK
http://facebook.com/kidsfreesouls
http://facebook.com/swagatchildrenlibrary
http://facebook.com/guardianofangelsbyilaxi
http://facebook.com/ensuregroup
TWITTER : http://twitter.com/kidsfreesouls
YOU TUBE : http://youtube.com/ilaxipatel
LINK TO KIDSFREESOULS AND GET LINKED
PLACE KIDSFREESOULS BANNER ON YOUR WEBSITE
Right click to save and upload on your site – blog and link to www.kidsfreesouls.com
ADD KIDSFREESOULS TO YOUR BLOG/WEBSITE/SOCIAL NETWORK, ETC

SOME LINKS ARE YET TO BE ADDED – SO, STAY CONNECTED.