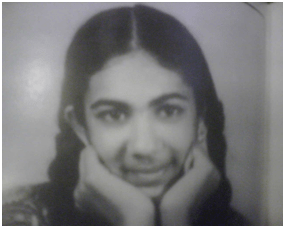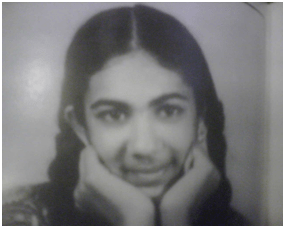 2008
(Born 12th June 1961-Died 11th August 1977)
Gitanjali Ghei
Gitanjali died of Cancer at the age of 16 years, left behind a remarkable collection of writings, painfully scribbled during a protracted illness, with a clear prevision of approaching her end. Born in a Sikh family in Meerut, her poems were widely acclaimed.
The Gitanjali Album by Parmanand R Divarkar in Bombay was launched just as Bombay reeled under the violence triggered by the Ayodhya tragedy. The Gitanjali Album was published by Gujarat Sahitya Prakash, Anand, India in 1992.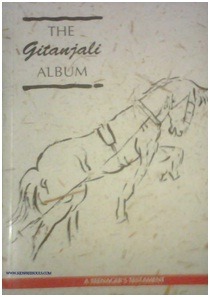 She was deeply attached to her world of home, school, pets and pastimes. Interested in people and all living things, she readily gave up life with realism and eventually all her papers were discovered and more than a hundred of her poems appeared in print, scattered across many magazines and then gathered in one volume. Her poems are widely known and highly appreciated because of her literary merit and more, because of the content – so poignant and so positive, with a wealth of sentiment and no trace of sentimentality. Though readers may notice that inspite of her impressive command of language, there are some flaws in the text, or pecularities of grammar, spelling and punctuation. Yet, the poems remain original as Gitanjali's message to Humanity remains: "that we too can face life with confidence and cope with death, as she did. Like her, we are not alone"
Here are some Poems of Gitanjali on a fan site and I am sure, you will like to read them and feel her joys, pain and sorrow. Someday, death may knock our doors and Gitanjali through her poems, inspires us to embrace life and death with grace.
Kidsfreesouls is inspired by her poems and pays a homage to this great teenage soul who left behind footprints with her teenager talents. Her book of Poems and notes, 'The Gitanjali Album' by Parmanand Divarkar, stand tall in my Library shelfand is a cherished read with all teenage students who love towrite poetry or learning how to write one.
Search for keywords in 'Kids newspaper' 'Fort Convent' 'poetry written by kids' 'Schools for kids' 'newspaper for children' 'child poets on the web' 'kids poetry' 'young poets' 'funny poetry' 'nikhil parekh' ' josie whitehead' 'ilaxi' – In kidsfreesouls Search here
{jathumbnail off}